Westcoast Modernism in the British countryside
Designed by British architects Peter Foggo and David Thomas in the 1960's, this concrete and glass home "floats" above the ground on stilts.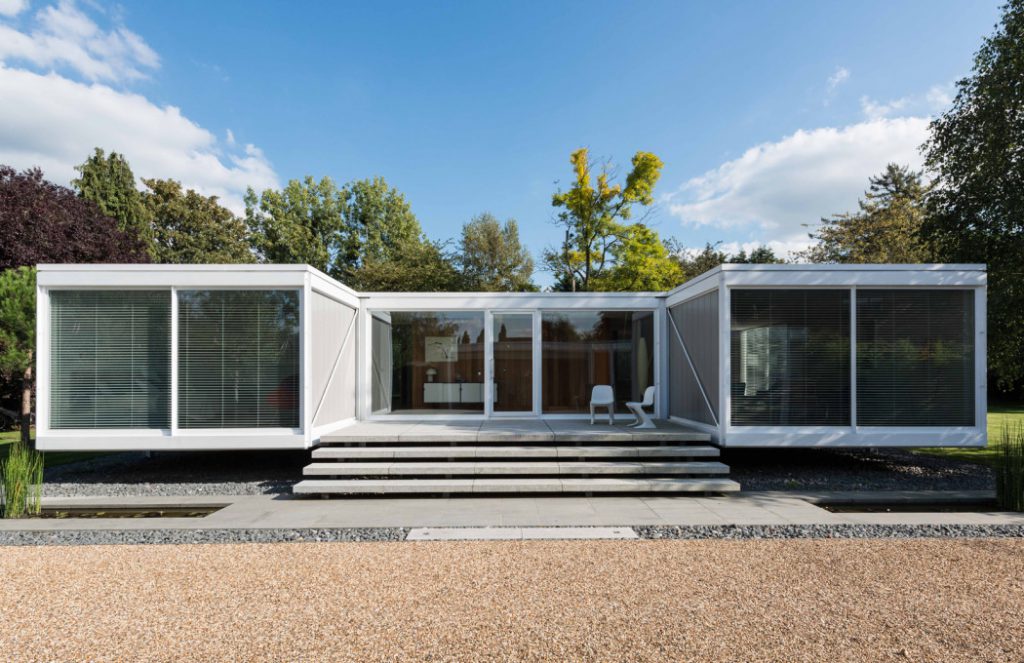 Restored in 2009, the 2323 sq. ft. home has no load bearing walls, and is comprised of a bedroom wing, living room wing, with the kitchen/dining area at the rear, which opens out onto a simple garden.
What I love most about this home is the GARAGE, particularly the garage doors – two doors with two different textures but symmetrical nonetheless. You can just see that the warm cedar strip down the middle is in fact a door with a beautiful vertical handle.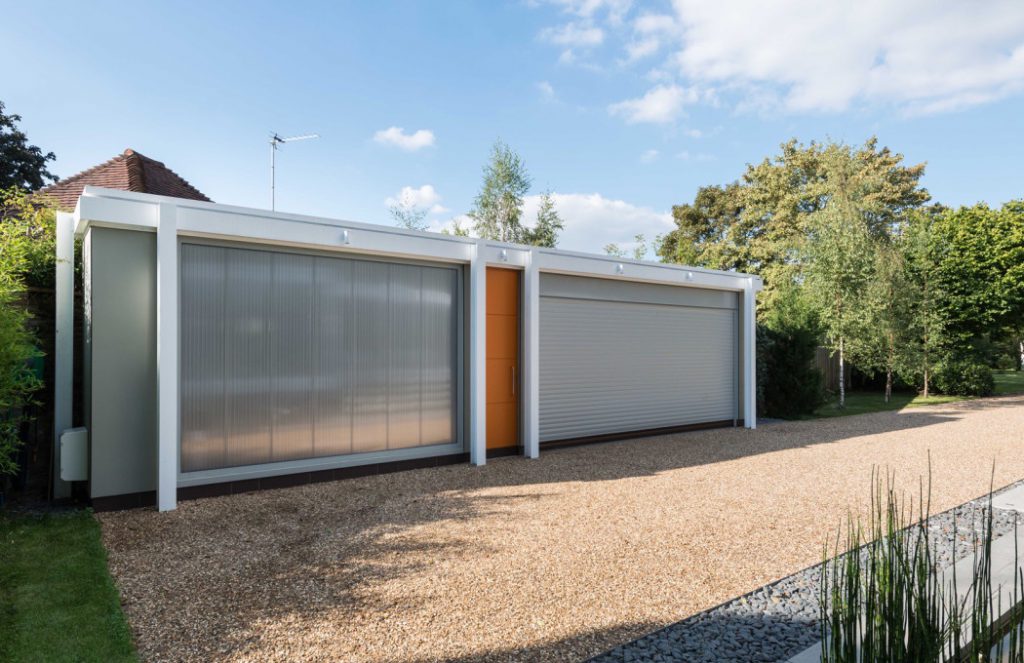 Adding to the colour palette of silver/grey and warm brown/orange, is the immaculate gravel driveway, with not a weed to be seen!
For more information on all modern and contemporary homes in Vancouver, please contact Bridget at 604-805-6820 or at [email protected]