Even for those of us who are big fans of the Vancouver modern home aesthetic, some people feel that this design style can feel cold and stark, both inside and out.
To get away from the chilliness of the glass, steel and concrete construction, you can simply retain the modern shapes and lines but add warm natural materials such as wood and stone for the exterior.
Modern landscapes can also be a bit stark with an abundance of straight lines (square pavers, boxed hedges) and limited foliage colours and styles (lots of evergreens and grasses). You can go against tradition here with more densely planted landscaping that was common with the mid century modern homes, where lush surroundings and large windows created a union between the inside and outside space.
Modern interiors, often designed with open floor plans, can be made cozy with floor to ceiling shelves, filled with books and objets d'art, and white walls can be toned down to a more "canvas" colour. One of the top interior trends of 2019 is open shelving in the kitchen, where you can add warm colours and texture with wooden bowls and French crockery, known for its brilliant blues and reds.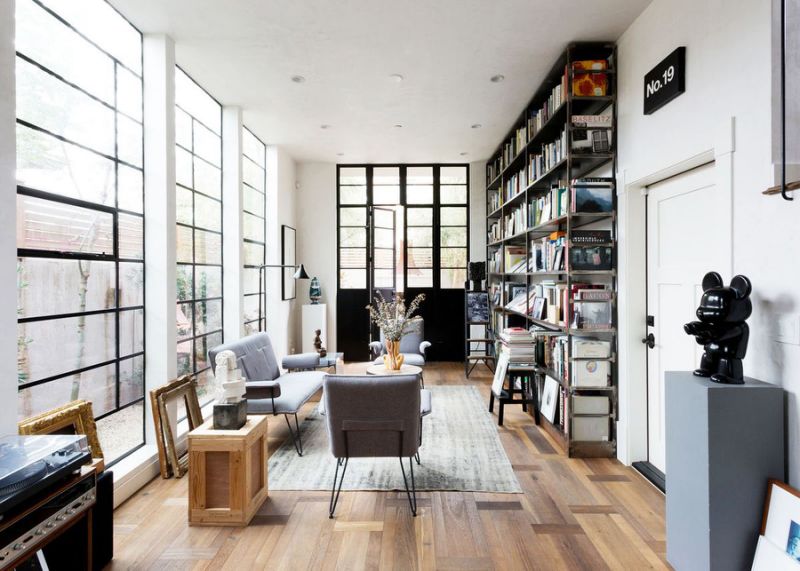 If concrete floors are your favourite, richly coloured Persian rugs can add warmth and define living spaces in an open plan. Hardwood floors in light woods, with matte finishes and wide planks lend an element of the barn theme that some modern homes are blending with.
So you can see, there is no need to give up your affection for a Vancouver modern home. With the right touches of warmth in materials and décor, it can be as cozy as a Whistler cabin!
For more information on Modern Homes of Vancouver, contact Bridget at 604-805-6820 or at [email protected]