You may notice, as you scroll through the many stunning modern homes on the internet, that modern gardens are not usually designed with a multitude of shades and colors. Or even that many flowers!
It is the opposite of an English garden with layers of perennials, blossoming at just the right time of year for all year colour.
Modern gardens most often stick with a green and white palette – the green in the word evergreen. Evergreens stay green all year (hence the name!) and require little maintenance. Boxwood hedges, tall grasses, bamboo, succulents are some of the favourites
Modern gardens are also known for their repetition in plantings, creating order and symmetry which mirrors the design of the house. Structural plants like boxwood are often pruned into balls or other geometrical shapes and then planted in lines.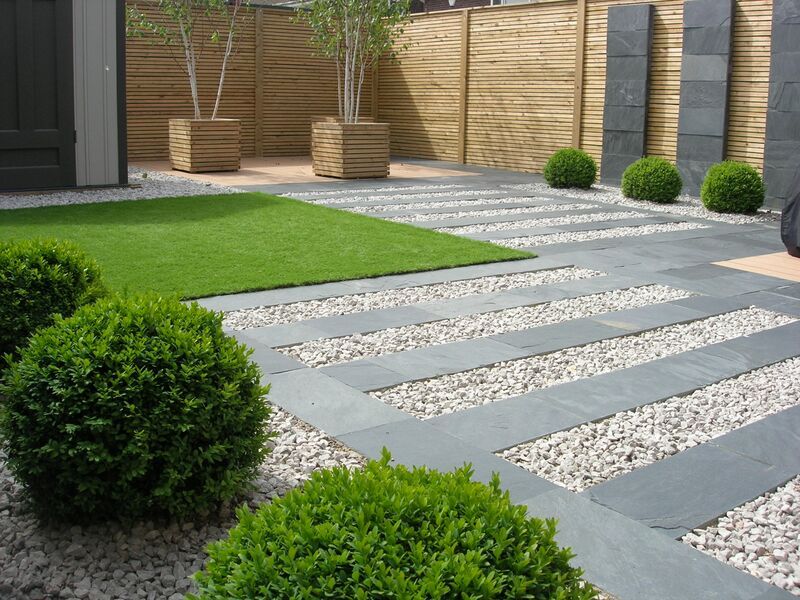 Between the plants, you can find a variety of hard surfaces with concrete pavers or pea gravel for paths. Fences can also be a modern work of art as well a geometric pools – designed for swimming, or for wildlife.
At night, to highlight the symmetry, orderliness and design, focused spotlights on specific elements of the garden are a great touch and a wonderful way to experience the outside from the inside through the large expansive windows of modern homes.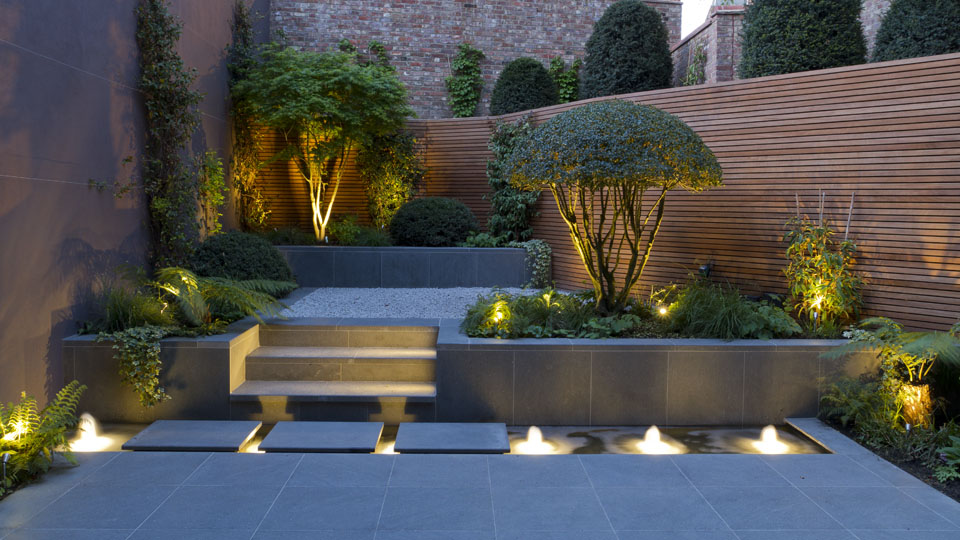 For Vancouver Modern Home garden design information, contact Bridget at 604-805-6820 or [email protected] for more details.